Plum Sassy Cowgirls Gallery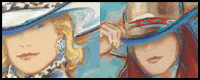 The signature portfolio for Plum Sassy Cowgirls.com. Susan strokes bold color with energy in a stylized realism, inspired by passion, self-confidence and pride of the free-spirited cowgirl.
Western Themes Gallery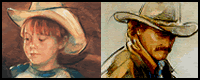 This portfolio portrays the type of lifestyle Susan has chosen. Painted with affection in a painterly realism, she depicts people, animals and the quiet satisfaction of a day well spent.
Diamond Angels Gallery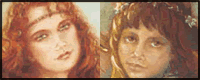 This portfolio is about vision and a dream. Painted from the imagination with mood and emotion, these portraits illustrate the essence of the soul of an angel.